The substitute assignment process requires the enablement of a specific permission in your Absence Management system. Organization and Campus Users often have this permission, but you can also provide an employee with this ability, as needed.
To grant an employee this assignment permission, an Organization User will need to sign in to Absence Management on the web. Log in at
aesoponline.com
or
app.frontlineeducation.com
. (*Once the permission is enabled, a user can assign substitutes via the mobile app.)
From the Absence Management Home page, click the Find Employee option and search for the employee by last name or email.

A list of search results will appear. Select the employee from this list and click on that user's "Permission" tab (located in the top left beside "General Information").

You can then select the Edit button to make adjustments to the employee's profile.
A permission labeled "Can Assign Substitute to Absence" will be listed on the left. Click the checkbox beside this permission to allow the employee to assign a substitute during the absence creation process. Then, click Apply Changes.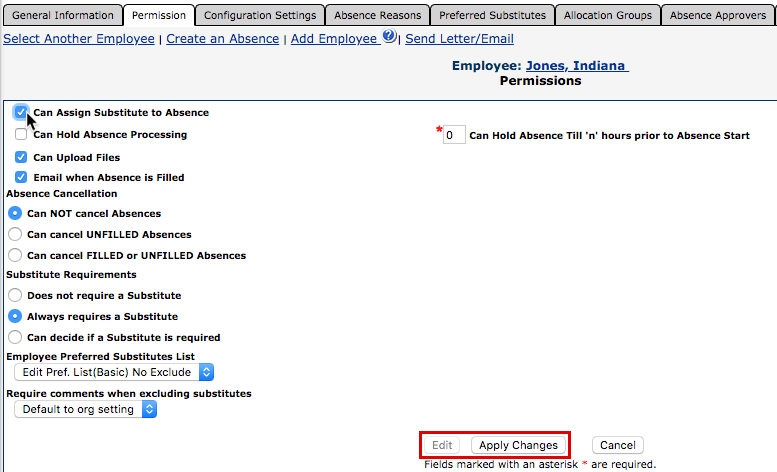 The employee can now assign a substitute during the absence creation process, and this can be done directly via the mobile app.